» Home
Most recent comic:
BIRDLAND, U.S.A. (44)
---
posted by dee-dee on Jul 22 2017 02:50 am || 0 comments
---
---
posted by dee-dee on Jul 06 2017 08:26 am || 0 comments
---
---
posted by dee-dee on May 18 2017 06:00 am || 0 comments
---
---
Hello all,

It's been a while since I've posted anything here, but I do want to assure you that I have been active. Apart from doodling here and there for close friends, I have been featured again on two marvelous websites.

I participated in a collaboration for the back cover of this month's StArt Faire magazine, which I have contributed to before, if you read on in the news archive. Also, a very big honor for me, being a Muppet fan since childhood and a ToughPigs reader since its early years, I was reached out to for a potential article highlighting my "Muptober" series of drawings, as well as some other odds and ends. To be featured on both of these sites is a great joy, and I hope that you all enjoy these sites just as well, even more so, than I.

As for Birdland, not much progress has been made, apart from 4 draft strips. Hopefully I will be convinced in the near future to continue. Finding motivation is tough, isn't it?

Spring is a lousy season, but I hope you all have a good one!
Q.T.
posted by dee-dee on Apr 05 2017 10:52 am || 0 comments
---
---

4) Hubert and Frank by DiegoStars on DeviantArt
posted by dee-dee on Dec 05 2016 09:37 pm || 0 comments
---
---
Thanks for the wonderful celebratory fanart! Isn't that a handsome goose?
If you like BIRDLAND, show your appreciation with some fanart. Contact me, and you could be featured on the front page, too!
Q.T.
posted by dee-dee on Oct 29 2016 09:04 am || 0 comments
---
---
posted by dee-dee on Jun 04 2016 12:43 am || 0 comments
---
---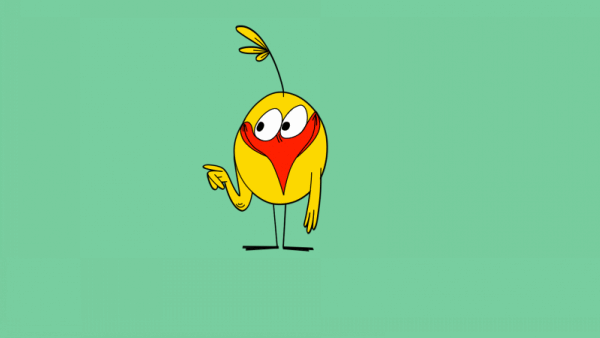 GIF -- Making a point by DeeIsBrowsing
posted by dee-dee on May 14 2016 06:03 am || 0 comments
---